Coaching Program

Discovering You, Understanding Others:

The Extraordinary Relationships Blueprint"

A 90-day Group Coaching program.
Welcome to our transformative 12-week journey to understanding yourself and others on a profound level, paving the way to becoming the best version of yourself and start enjoying extraordinary relationships.
Together, we'll uncover your hidden strengths, values, and your basic needs which guide your daily decisions, allowing you to forge deeper connections and flourish in every facet of your life.
Here's What Awaits You:
🌟 A Personalized Relationship audit: How healthy are your closets relationships?
🌟 12 Weekly Group Coaching Sessions (60 minutes each)
🌟2 Personalized One-on-One Sessions
🌟 Engaging Exercises, Insightful Questionnaires, and Valuable Assessments
 

🌟 In-Depth DISC Behavior Assessment with a Comprehensive 6-Page Report
🌟 The Beloved 5 Love Languages Test
🌟 Ranking of the 6 Fundamental Human Needs
What You Will Discover:
🌼 Profound Insights into Your Unique Personality
🌼 The Words That Truly Define You
🌼 Your Likes and Dislikes
🌼 Strengths and Areas for Growth
🌼 Mastering Prioritization
🌼 Your Personal Goal-Setting Style
🌼 Effective Communication Strategies
🌼 Your Ideal Environments
🌼 Uncovering Your Keys to Excellence
🌼 Identifying Your Core Basic Needs
🌼 Defining What Truly Matters to You
🌼 Navigating Your Areas of Struggle with Tailored Solutions
🌼 Crafting an Accomplishment Board to Celebrate Past Milestones
🌼 Creating an Aspiration/Dream Board for Your Ideal Self in All areas of your life.
We'll Also Dive into:
🌈 A 1-3-5 Goal Setting Exercise Across Multiple Life Categories
❤️ Discovering and Prioritizing Your Love Language
🤝 Cultivating Accountability to Propel You Forward
The Benefits of the 12-week coaching program Aae Nothing Short of Life-Changing:
✨ Unprecedented Personal Awareness
✨ Profound Understanding of Others
✨ Elevated Self-Confidence and Self-Esteem
✨ Defining Your Life's Purpose and Calling
✨ Enhanced Clarity in Communication
✨ Mastering Conflict Resolution Skills
And So Much More...
Are you ready to embark on this extraordinary journey of self-discovery and transformation?
Join us and uncover the life you've always dreamed of.
Don't miss this opportunity to become the best version of yourself, connect deeply with others, and thrive in all areas of your life!
A Relationship Audit: HOW HEALTHY ARE YOUR RELATIONSHIPS?
Two one-one- coaching sessions with the

 life renewal coach Glenis McEwen

 

Moss
We will do a relationship audit: How healthy are your closest relationships?
Create a 1-3-5 Relationship goal to determine where you would like to be 1 year, 6 months and 3 months from now.
Go over  your  Limiting Belief  in Relationships exercises
And more....
GLENIS MCEWEN MOSS
Glenis has  an advanced degree in Nuclear Engineering.  She designed an instrument to detect breast cancer and published a couple of scientific papers in the  peer review Journal of Medical Physics. She worked for an analytical instrument manufacturer where she became their VP for Customer Service & Support in California, then she moved to Florida and ran her own International Analytical Instrument Sales and Services company, GlenTech Services where she trained scientist and professors in analytical instruments and was a speaker on many international technical conferences for over 20 years. Glenis retired from the technical sales and service business when her husband, a chiropractor and nutritionist retired in 2008. They spend their time, traveling, volunteering, performing together (piano, guitar, and vocals), and leading Bible studies. Glenis is a singer/songwriter and music producer and she continued to do that after retiring. 
In 2017 they started their wellness Coaching program with the purpose of helping people strengthen their immune system, balance their hormones, detoxify their bodies, repair their digestive system, and improve their lymphatic and cardiovascular systems. They also combined the wellness coaching program with Mindset changes to renew their minds and start purpose-Inspired Living and help them reach their wellness and life goals. 
After experiencing the sudden death of her husband in July 2019, Glenis added a specialized coaching program to help people dealing with a devastating loss including widows enjoy purpose-inspired living, conquer their emotional & financial fears, grow spiritually, and get their bodies healthy & strong. 
In 2021 Glenis became a Certified Kingdom Builders' Academy Coach and a Certified Human Behavior Consultant and started a Relationship Coaching program to help people Protect themselves from themselves, others and start enjoying Extraordinary Relationships.
| | |
| --- | --- |
| Glenis married to Dr. Gary Moss, March 18th 2023. | |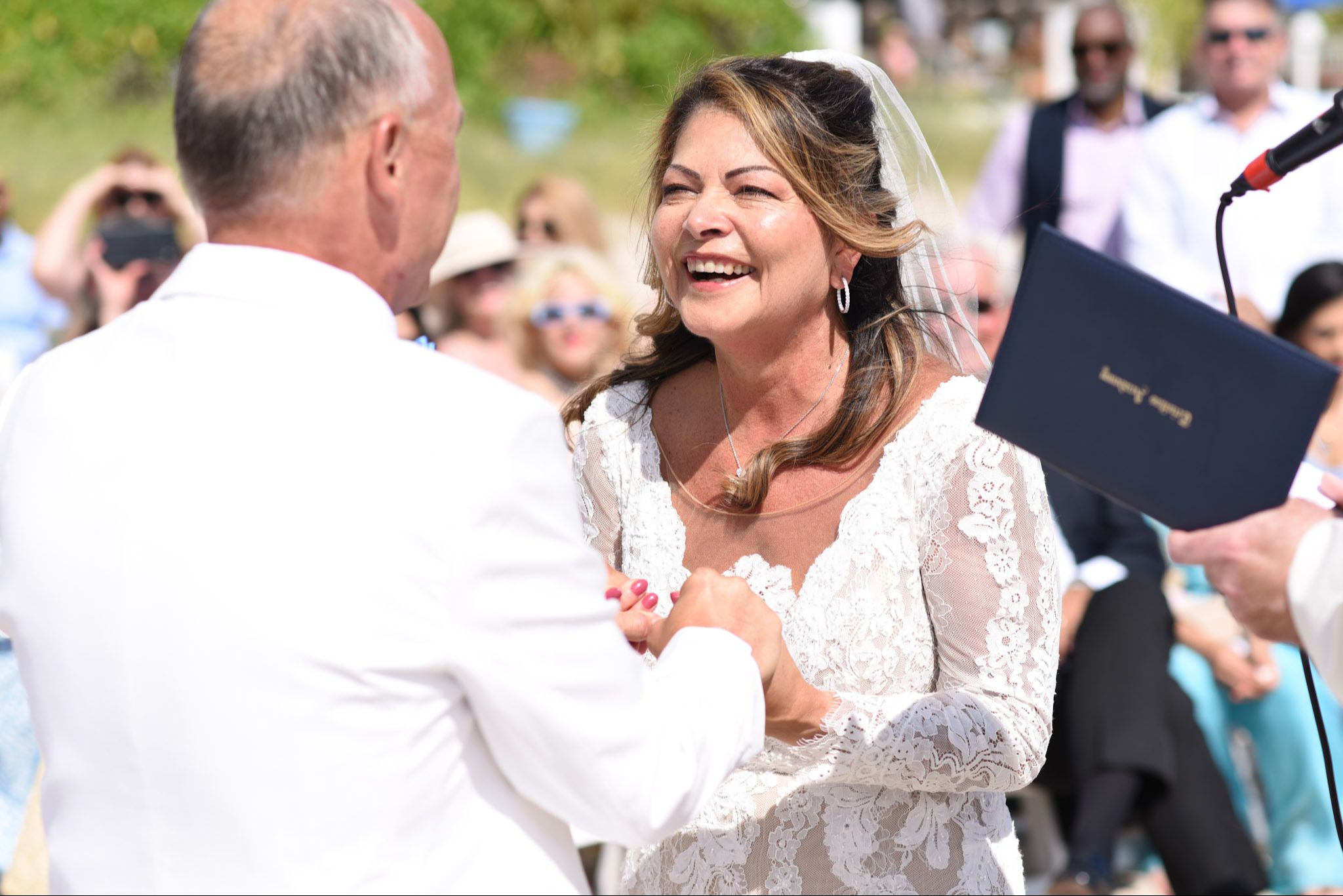 I offer a FREE 30-minute Zoom Consultation
What we'll do on the call is dig into the possible reasons why you are not enjoying extraordinary relationships now.
Next, we'll take a look at what you've tried so far and what you're doing now to see what's working and what's not. 
Third, we'll identify the #1 thing that's holding you back from having better connection, communication and enjoyable relationships.
You'll leave feeling clear, confident, and excited about the future when you will now what steps you need to take to start enjoying better relationships.
The session is free – I am happy to help.
Why would I do it for free?
 I know that there is a certain percentage of people who will be interested in working with me to implement the plan we map out together.
If that's not you, no problem at all.
You'll walk away with a real plan to do this on your own.
But the only way to get the plan is to click the button below and then schedule a time with me.
Book A FREE 30-Minute Relationship Consultation